Detour TBS: A family vacation comedy with Jason Jones (co-created by Samantha Bee). This show is a shit show and it is my favorite. It defies all boring societal norms and has a refreshingly hilarious take on the modern day family.
TBS tasked us to pitch ideas for The Detour's Facebook Live activation. The client loved the ideas and they got to be performed live by the cast. To see the full video, please view The Detour's Facebook page here and look for "The Green Room Games."
Here's a look at some of my favorite content that we created for The Detour's Facebook, Twitter, and Instagram pages:
Art Director: Wyatt Conlon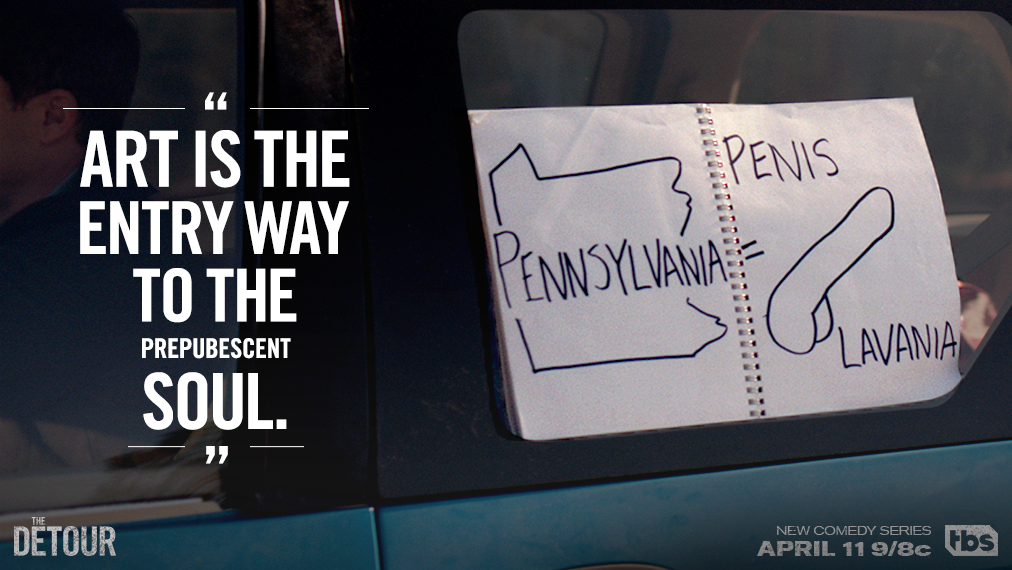 An ASPCA-inspired PSA about accidental pregnancies. For the Parkers, it worked out! Kind-of.
What's a different way you can tell the 'ole "birds and the bees" story? Our solution: through cringe-worthy visuals.
Tapping into sexual frustrations that every parent can relate to after having kids: